Buying a Home for the First Time?
Purchasing a home for the first time is exciting and challenging. It is an opportunity of a lifetime. There is so much to learn in a short period of time. This book will uncover secrets that will save you time, effort, and money. You will know the truth about the housing market and the home buying process.
First Time Home Buying Secrets Revealed will give you the opportunity to learn key tips and strategies from an industry expert who has specialized in helping first time homebuyers for the past twenty-five years.
A Note From KW International
Dear Kenn,

How exciting to receive your book, "First Time Home Buying Secrets Revealed"! Thank you so very much for remembering me! Congratulations on the occasion of this publication – it is quite an achievement and one of which you should be very proud. Your subject matter – first time homebuyers – is a vitally important one. This group of buyers requires very unique and specialized service and an agent committed to meeting and fulfilling that need is invaluable and most likely will earn a lifetime client. I commend you on your passion for helping individuals begin their home buying experience on a positive note. It reflects our culture in action!

Abundant Blessings 2011,

Mo Anderson,
Vice Chairman and Former CEO of Keller Williams International
Helpful Resources
Find Kenn on Facebook
Watch Kenn on YouTube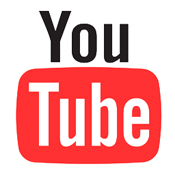 Kenn's videos have just passed 6 million views! Find out what all the excitement is about.
Contact Kenn Renner
Kenn is always available to help guide you through the home buying process personally:

Email: Kenn@BuyAustin.Com
Phone: 512-423-5626 (Call / Text)